Fresh Paint
Tuesday, January 18, 2005
Milwaukee Art Museum
Just back... this will be part one, view from the garage. It was warm and toasty and beautiful.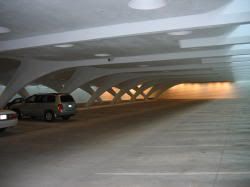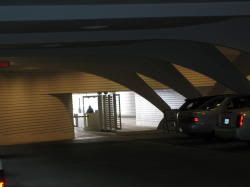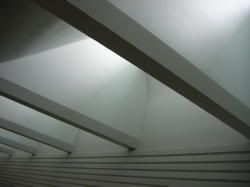 And now, from inside the Calatrava batwings.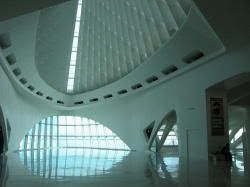 I don't know whether he designed the garage too. I keep meaning to ask.
Saw the travelling American collection show from the
Detroit Institute of Art
(crowded with bus tours). Have a few thoughts about What is American Art I have to dig out of my notebook.
But spent most of the time looking at the conceptual/ minimal/ contemporary folks, and with the extraordinary
Mark Lombardi drawings
, then rested in the Bradley collection looking at Munters and a sensational Anne Truitt (since we've all been talking about her a lot lately).
And dropped in at
Tory Folliard Gallery
for fifteen minutes. Mixed response to what I saw.
Back later with more. I'm beat right now.
This work is licensed under a Creative Commons License.