Fresh Paint
Friday, December 03, 2004
Through the Looking-Glass
Supreme Court Rules Election Results Invalid and Calls for New Vote on Dec. 26
WTF????
Oh....
In Ukraine.
You may wonder what I've been up to this morning. Trying to find my knitting needles, is what. The sad thing about having visitors is that you end up stashing bags of stuff at the last minute in the oddest places, especially if you are low on closets. My house is nearly 100 years old, was built near the train for the convenience of working men, and working men didn't have a whole bunch of possessions. Women owned 2 or 3 dresses and laundered all the time, if PBS is correct.
People in 1950 knitted tons of socks, however, but I'm going to make these knee-warmers in startling colors, rather than like in the black and white photo from pamphlet #340, "Hand Knit Socks for Men, Women, Children" by Bucilla, Bear Brand, and Fleisher yarns.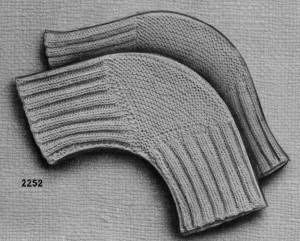 I also tackled the job of trying to set up my winter studio. I have no heat in the back room, so usually paint with a nice full teapot nearby. But since everything gets tossed back there when visitors arrive (sorry, M. -- you can visit anytime. The studio is big.), a certain amount of routing out needs to happen periodically. And WI-FI isn't good back there.
So let's post this blogging and get on with it before I start drawing obvious, though of course brilliantly insightful, parallels between US and Them.
This work is licensed under a Creative Commons License.